MERRY & BRIGHT
12 x 16 SIGN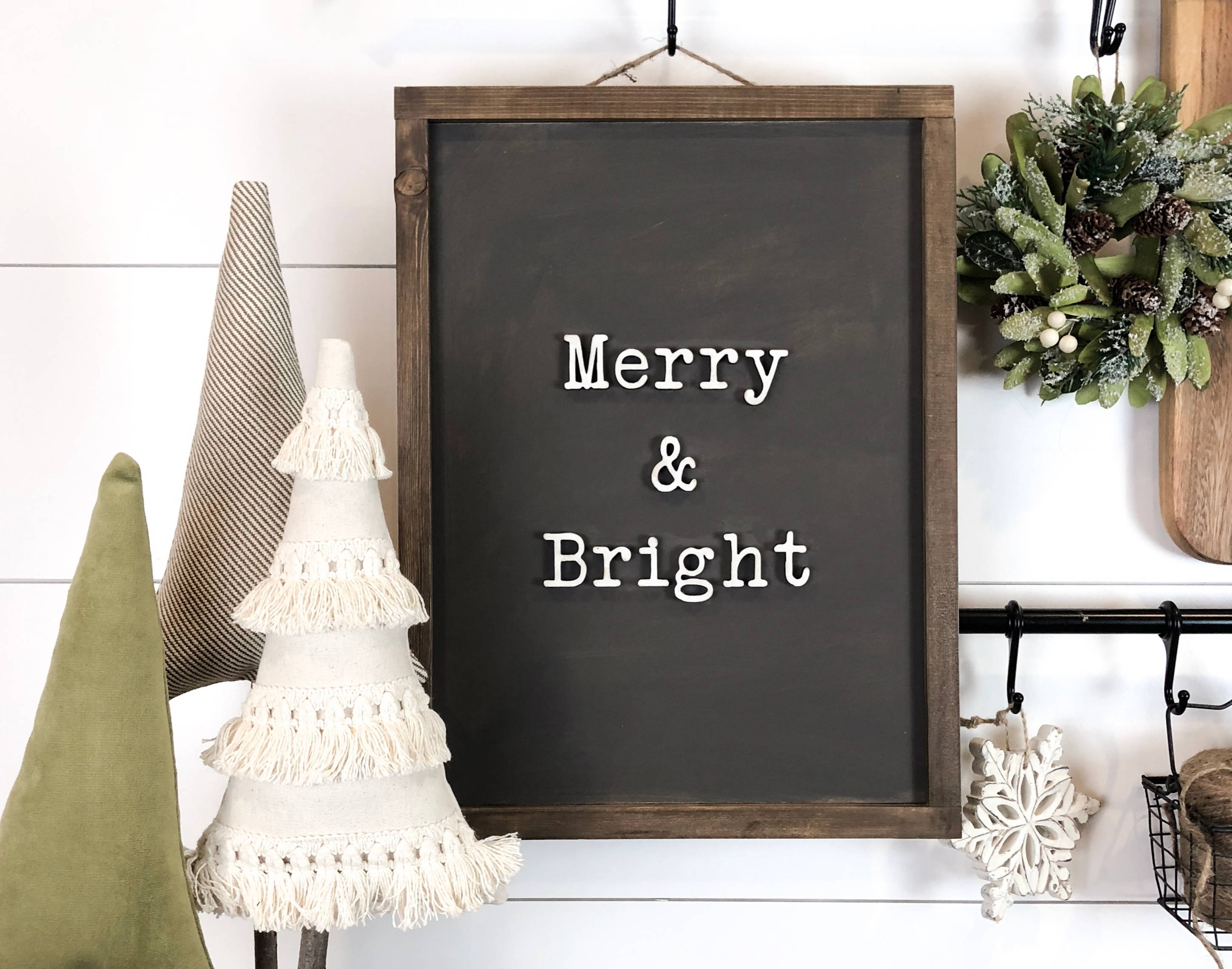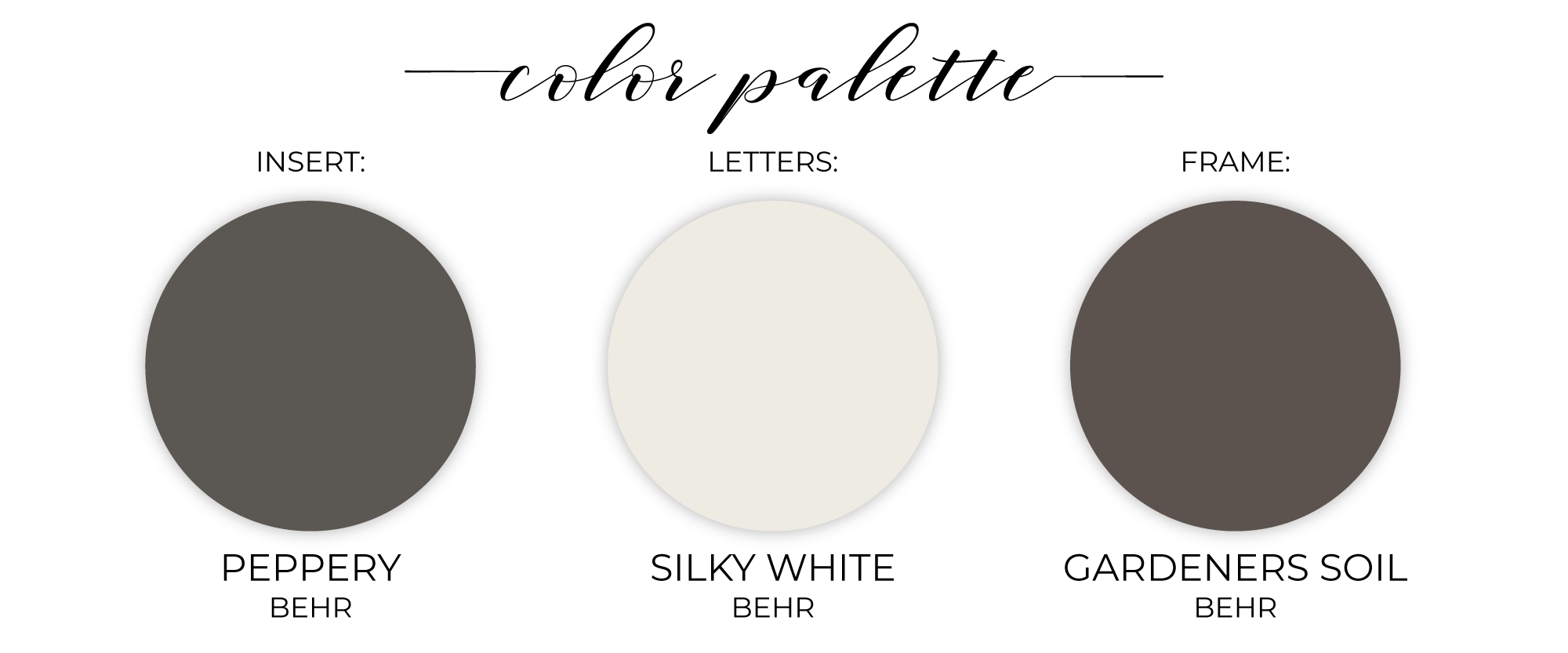 NOTE:
All of our paint colors have been made into Chalk Paint using BB Frösch Chalk Paint Powder. To get started with BB Frösch paint products, we suggest the Crafter's Essentials Kit
---
Browse the steps we used below. Note: these are just a guideline. Feel free to get creative and change it up!
STEP 1:
Faux Stain your frame using Gardener's Soil
For more information on Faux Staining using BB Frösch mixed Chalk Paint, check out our full tutorial.
STEP 2:
Paint your insert using Peppery. Distress with sanding block.
STEP 3:
Paint your letters with Silky White. We painted the tops only.
*Tip: To paint only the tops of your letters, carefully paint with a small detail brush. Make sure you don't have too much paint on your brush and wipe any excess paint off of the sides of your letters while the paint is still wet!
STEP 4:
Alter your template and tape it down with washi tape or painters tape. We cut the template into 3 separate parts: "Merry" "&" and "Bright"
Carefully measure with a ruler to center the templates.
Make sure you are measuring from the letter cut-outs, not the edge of the template to ensure correct centering.
STEP 5:
Adhere your letters using the peel & stick backing.
STEP 6:
Slide your insert into your frame and display!
To hang your frame from a string, tie the string around the back support of your frame.